Welcome to the Official Astroneer Wiki
The
Astroneer
reference manual written and maintained by the players.
Astroneer is an Early-Access Indie Space Themed Exploration & Survival-Crafting Games developed by System Era
Explore and exploit distant worlds in Astroneer – A game of aerospace industry and interplanetary exploration. Astroneer is set during a 25th century gold rush where players must explore the frontiers of outer space, risking their lives in harsh environments for the chance of striking it rich. On this adventure, a player's most useful tool is their ability to shape their world, altering the terrain and extracting valuable Resources from planets, and moons. Resources can be traded or crafted into new Tools, Vehicles, and Modules to create everything from massive industrial bases to mobile Rover bases.
Latest Patch Notes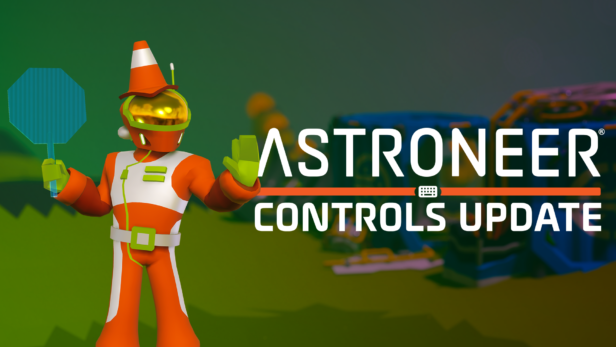 Controls Update
Version: 1.24.29
Release Date: March 24, 2022
Key Updates
Controls updated for PC and consoles

Remap controller keys
Keyboard/mouse on consoles
Remap extra mouse buttons

Drills changes

Aim UI more accurate
Consisent speed up/down hills

Landing Zone Improvements

Animated visuals and beacons added
Landing Pad zones appear differently

Composite resources can now be researched for bytes
EXO Salvage Initiative returns

New Hat, Emote, and Palette rewards
Obtain missed 2021 rewards

and more!
View Full Patch Notes
Main page sections:
1
·
2
·
3
·
4
. Changes to the main page can be proposed at our
Discord Server
.