Wrecked Solar Array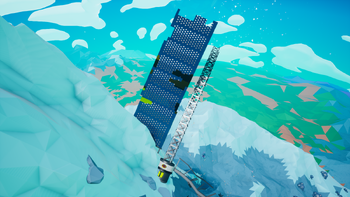 The Wrecked Solar Array is a Discovery, unique in that it is the only functional non-craftable Solar Panel in Astroneer.
Wrecked Solar Arrays can be found on all Planets, lodged inside of the terrain in the same way as other bits of Debris.
Power Production Rate: 64 U/s
Along with being the only non-craftable Solar Panel in the game, the Wrecked Solar Array is also the only Solar Panel with a power output that fluctuates throughout the day.